I've had a bunch of people lately coming to me to learn about "working out". The biggest challenge is getting them to get the ideas they have out of their head. Forget Schwarzenegger. Forget bench presses. Forget "core" versus "weights". Forget all of that. They're relics from the '80 like Leif Garret, The Rubik's Cube, and Pac Man.
Today I took some time to discuss my theories on joint health, integrated body strength, the dangers of sitting in a chair for 99% of your waking time, and many other topics about being a human being with a young guy in his 20's who asked me for training help. He seemed to be already in decent shape- not overweight, decent build, played basketball, good flexibility, etc. He did have a few prior injuries but I took note not to stress the knees or shoulders too much. I got him started on some very low level basic exercises- bench pushups, assisted half-squats, hip bridges, and bar hangs.
As time went by he started to laugh at how much harder the exercises actually WERE than what he thought they were by seeing me do them and talk about them. Fantasy meets reality.
Then near the end of the hour he said he didn't feel so good and I thought maybe he had pushed himself a little too hard (when I specifically said not to), and was feeling nauseous perhaps. Nope.
Sits down, BAM- lights out. Luckily I was standing right next to him watching him when he passed out and I caught him and lowered him onto the ground to rest. All is good after some food and rest. Definitely low blood sugar and not used to this much exertion, but goes to show you how looks can be deceiving.
A few pushups and leg lifts....sounds simple but yet that's how you can turn into this: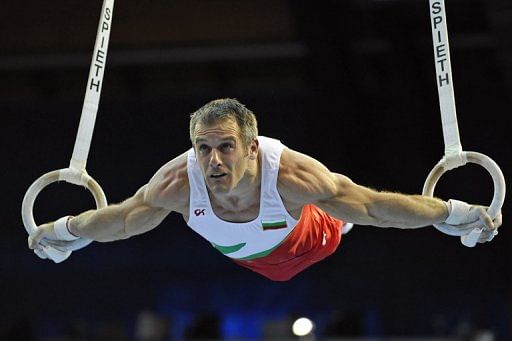 So my student is fine now. I just hope he rests this weekend and returns to training...easily and progressively.